About NL Rural Routes
We are planning our first trip to the "Rock" this summer (2023), and to be quite honest, I'm not too excited. I hear about the Scandinavia-like Gros Morne and the medieval Beothuks, but I'm thinking more about James Cook, the explorer, and the decade he spent surveying Newfoundland after witnessing the naval assault culminating in the "Plains of Abraham" at Quebec in 1759. Or perhaps the inspirational voyages of Farley Mowat along Newfoundland's ghost-like south coast and his fight to save a stranded fin whale near Burgeo.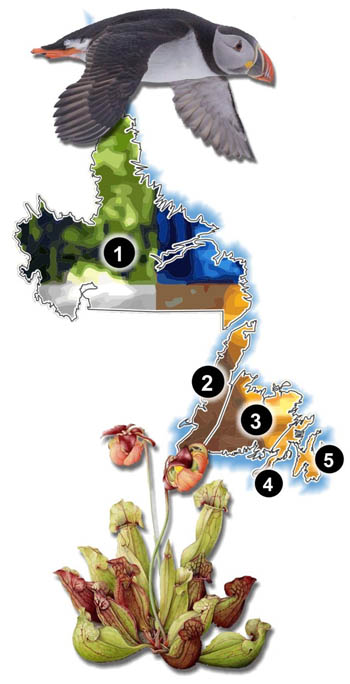 Of course one cannot deny that Newfoundland and Labrador are marine wildlife extravaganzas strung around 10,000 kilometers of shoreline scraped by iceberg alley. The humpbacks, minkes, finbacks and a variety of dolphins and seals are best viewed peak season mid July to mid August. Geologically, the iron ore mines of Bell Island are an eyeopener, and of course botanically, the rhododendrons, heaths, heathers and mountain laurels are on splendid display at the Memorial University botanical gardens.
Thanks to Jennifer Leigh Hill and her COVID masterpiece published in 2021. You will enjoy the incomparable catalog of deliciously descriptive place names!
Our Team

Clive Nickerson BSc. (Agr.) MBA and Associates
Ask us a question
info@ruralroutes.com
Ontario
(613) 475-4637
We have been beavering away at rural tourism for 20 years in the province of Ontario. An underrated and loose moniker within Canada, "Rural Tourism" has a much more prominent place in countries like the UK, where rural is proudly distinguished and awarded ! The 20/21 "Rural Business Awards" are garnering excitement and prestige in the new millenium.
ruralbusinessgroup.co.uk
The 2020/21 Categories:
Best Rural Start Up Business
Best Rural Diversification Project
Best Rural Retail Business
Best Rural Professional Services Business
Best Rural Creative or Artisan Business
Best Rural Social Enterprise, Charity or Community Project
Best Rural Tourism Business
Best Rural Recreational or Outdoor Pursuits Business
Best Rural Food Business
Best Rural Drink Business
Best Rural Innovation
The Triumph Over Adversity Award
The Sustainability and Environmental Impact Award
Canada, we think, has to embrace and get actively involved in promoting all things rural.
Contextually, ruralroutes.com is about bootstrapping the non-urban so anyone can find it with felicity. Romantically, we are about enlightening the world with backroad delights. Futuristically, we are looking for interested parties to take over the business interests of ruralroutes.com in succession.
613-475-4637
Phone Us